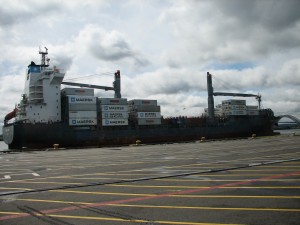 About Pax Industries
Started as a side business by 3 owners in 1992, Pax Industries has since grown to become a leader in the Southeast for providing distribution and logistics solutions for plastics and related commodities. We provide a dedicated account manager as your point of contact for all services you utilize at all our locations.
One of the owners, Lou Nappi, took the opportunity to get fully involved in the business in 1997. Prior to this Lou was the VP of North American Operations at Nedlloyd Lines. With the 1997 merger of P&O and Nedlloyd, Lou's took a leap of faith from his long career spanning more than 25 years in the ocean-freight industry. Shortly after, Lou bought out the other owners to become the sole owner of Pax Industries.
Over the years Pax has grown to include a second generation and become a family business. Lou's son Michael currently oversees all aspects of the business as CEO with Lou as the Owner/President. Laura Pruitt, Lou's daughter, has been involved for over 20 years and though she currently splits time between raising her family and business, she is still actively involved.