 Transloading: Dry bulk transfer
Whether you need to transfer bulk material from railcar to smaller packages for warehousing, or deliver to bulk storage such as a silo from a railcar, we have solutions for you.
Buying Power
With our combination of services, we enable you to buy in whatever form is most cost effective for you and deliver in the form needed for processing, whether to your plant or your customer's site.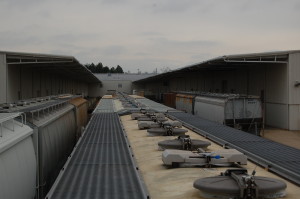 Rail Management
Once a car is routed to us, we have access to the car's status via the NS Pacesetter system. From here we manage the delivery of cars to all our sites. Once on site every railcar is inspected to check for any evidence of damage or tampering. Railcars and their activity are tracked in our WMS for clear visibility along with any warehoused products.
Rail to Bulk Truck
Combined with our logistics services, we offer a complete package for delivering dry bulk materials. Our Chattanooga and Duluth facilities have on-site truck scales as well, shortening the total time for a bulk truck to get loaded and get on its way.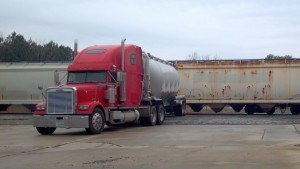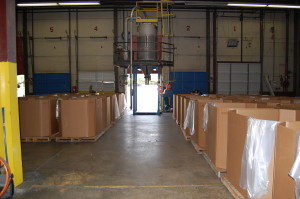 Rail to Packaging
Whether transloading to gaylords, sacks (FIBCs), or 25kg bags, we are set up to package your materials. We utilize pneumatic conveying to transfer materials, and can employ other conveying methods if needed to properly handle your specific material. Through our quality processes, we can ensure no cross-contamination of materials through the packaging process, and can dedicate equipment for your specific material if needed. All our packaging is plain (non-printed) and in standard sizes; at your request, we can also stock and utilize your packaging with your branding.